Tickets
Online Tickets may be purchased through GoFan, by clicking HERE. Online tickets must be on your phone, either through the app or your email for redemption – NO PRINTED TICKETS ALLOWED.

For technical issues when purchasing tickets through GoFan, please contact

GoFan Customer Support
You may still purchase hard tickets at the Volleyball Championship venues.
For questions regarding tickets, please contact Megan Huber, mhuber@nsaahome.org.
Championship Programs
CLICK HERE TO ORDER YOUR CHAMPIONSHIP PROGRAM ONLINE, OR CALL THE NSAA OFFICE AT 402-489-0386 TO ORDER BY PHONE!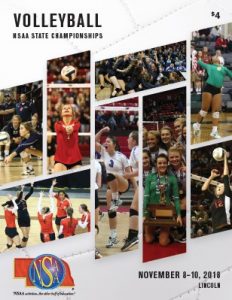 Restaurants

Valentino's Grand Italian Buffet
2701 South 70th St.
Lincoln, NE 68506
Phone: (402) 437-9177